VAST needed a portal that would allow their large venue clients (e.g. airports, malls, hospitals, and hotels) to use their location-based WiFi analytics data to make informed business decisions.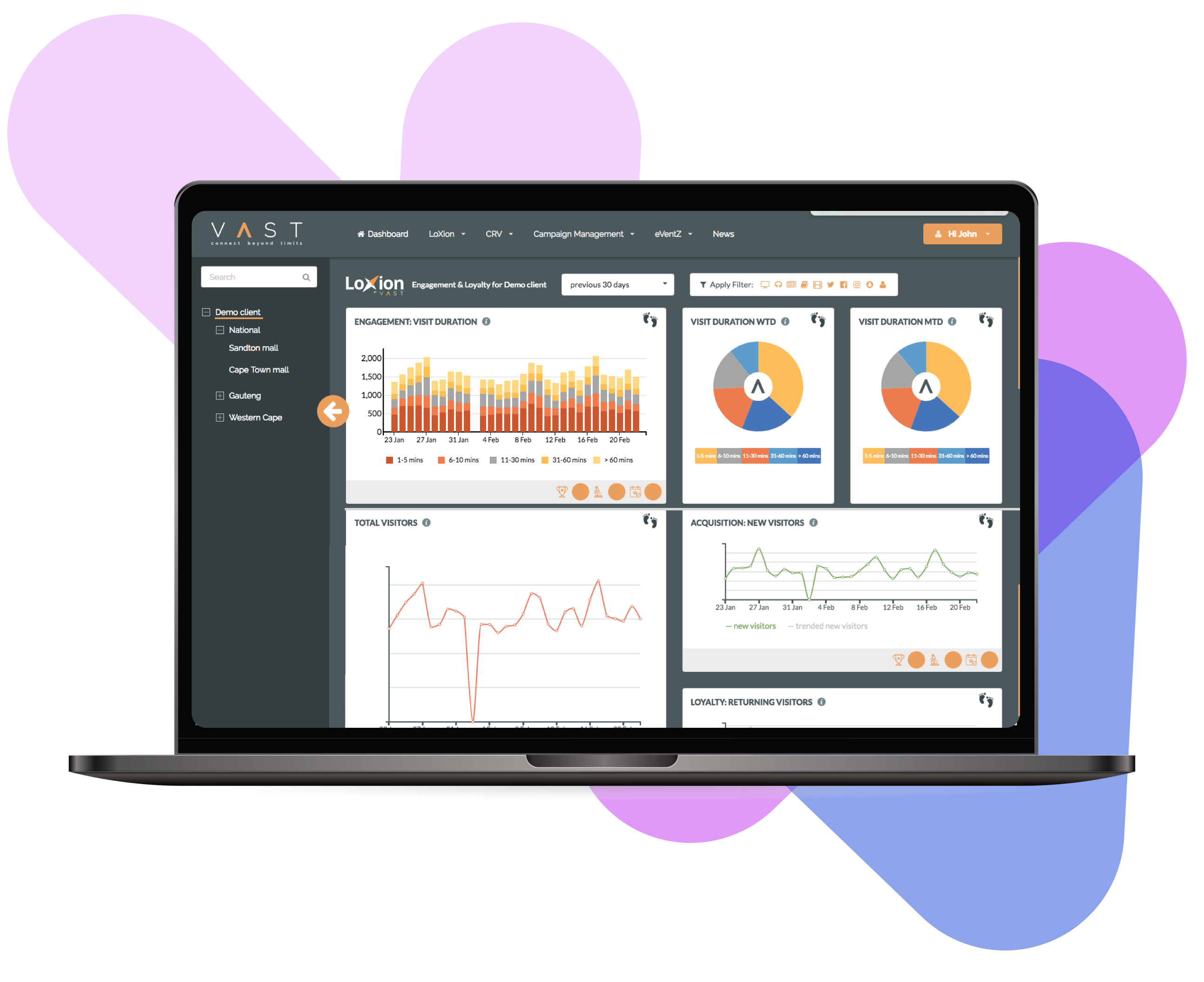 We built a world-class portal called LoXion that gathered data from six different data sources and normalised it all into one view.
The multi-tenant portal had secure access per account and per user, ensuring all data was kept safe and private.
The portal allowed users to also download PDF representations of their data for use in presentations.
Zero One achieved this by integrating six different technology platforms into a single pane of glass portal called LoXion.
All systems had wildly different data formats.
We wrangled all the different systems' data into a unified format for VAST so users didn't need to think about the underlying technology and could focus on extracting value from the data.
Our innovative data model allowed clients to group and aggregate their information into any combination possible.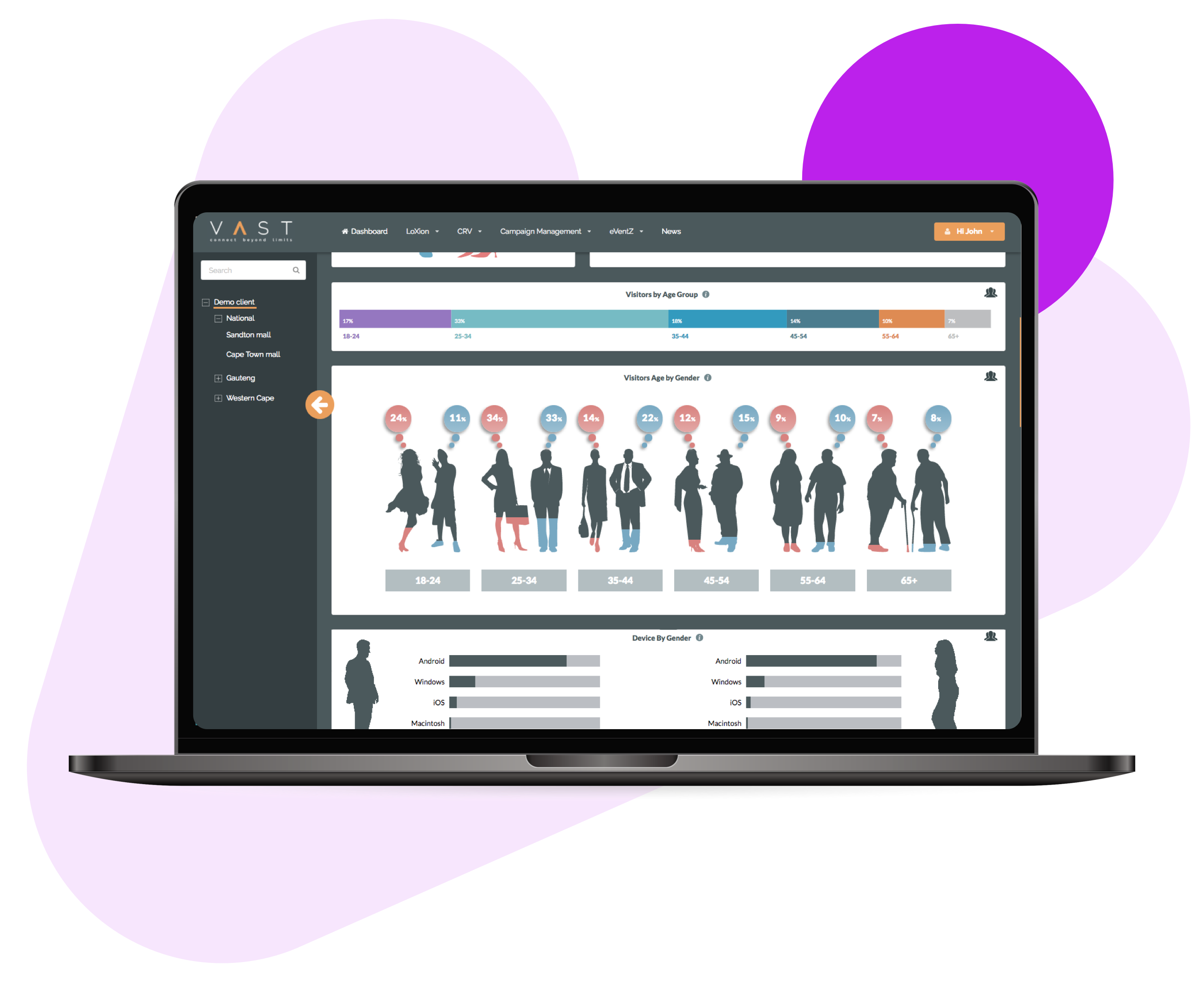 Some interesting statistics
The LoXion portal won an award at the 2017 Global WiFiNow Awards.
Data was collected from approximately 2,500 venues comprising around 30,000 WiFi Access Points (AP).
The backend systems processed around 250,000 jobs per day during data collection.
Have an idea that you can't wait to turn into a reality?
Get in touch with us, in person or electronically.